The Regina Prostate cancer Support Group is made up of a group of men and their spouses/partners who are dealing with Prostate Cancer.
Meetings: 2nd Thursday of Each Month
(except July and August)
6:15pm – Registration
6:30pm – 8:30pm – Program/Speaker/Round Table Discussions
Join us! We meet at The Saskatchewan Cancer Agency.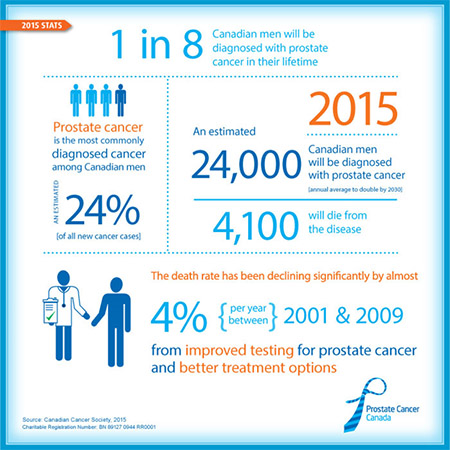 One on One
You may not want to ask questions at a group meeting. You may want to speak with someone having the same issues. You may want to talk with someone who has gone through the same treatment you are considering. Or after treatment, you may be dealing with complications.
We have members who are willing to meet with you and offer their help. Contact us by phone or email, we will try to arrange something.