June Update
Our June 11th Annual General Meeting has being postponed for now due to Covid-19 meeting limitations.
As a precautionary measure due to Covid-19 our support meetings will remain cancelled until further notice in accordance with the Re-Open Saskatchewan Plan.
The health and safety of our community, event attendees, volunteers, and venue partners remains our priority. We will continue to monitor guidance related to the coronavirus (Covid-19) from the Province of Saskatchewan and the Public Health Agency of Canada, we are committed to taking appropriate precautions to provide a safe environment that does not place our event attendees, program participants, volunteers, venue partners, and community members at undue risk.
Hopefully September will see us meeting again. We'll continue to keep you informed.
We can still be reached through any one of the following options:
– Email us at pccn.regina@gmail.com
– Check a copy of our newsletter for the list of phone numbers for Board members
Thank You
The Board of Directors,
PCCN – Regina
Who We Are
The Regina Prostate cancer Support Group is made up of a group of men and their spouses/partners who are dealing with Prostate Cancer.
Meetings: 2nd Thursday of Each Month
(except July and August)
6:15pm – Registration
6:30pm – 8:30pm – Program/Speaker/Round Table Discussions
Join us! We meet at The Saskatchewan Cancer Agency.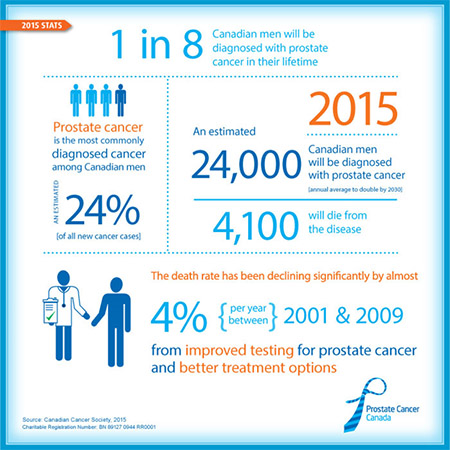 One on One
You may not want to ask questions at a group meeting. You may want to speak with someone having the same issues. You may want to talk with someone who has gone through the same treatment you are considering. Or after treatment, you may be dealing with complications.
We have members who are willing to meet with you and offer their help. Contact us by phone or email, we will try to arrange something.
Our Goals
– To provide individual support and up-to-date, well-researched medical information from authorized sources; to assist individuals with prostate cancer and their families to cope with and understand the nature of prostate cancer.

– Share experiences and promote empathy among survivors.

– Promote awareness of prostate cancer and associated issues; as well as early diagnosis and treatment.

– Promote public education, outreach, and support through integrity, dignity, and understanding.

– Encourage a greater sense of partnering with our medical practitioners, and attaining empowerment through knowledge and information.